WWE is the source of entertainment for many years now. Its popularity can easily be judged by the number of viewers it's each show gets. An exclusive home entertainment and glamor have got undoubtedly sexist women known as the WWE Divas. Some of the hottest WWE Divas that you must check.
1. Natalya
Natalya is the niece of the famous WWE superstar Bret Hitman Hart Her combination of beauty, talent, and natural desire has continued to make her whole family proud and uphold the tradition in WWE. Her looks have even impressed the public outside the ring. She was the WWE's official host on the red carpet for Wrestle Mania XXVIII, 29 and 30, and Summer Slam 2012 and 2013.
2. Layla
Layla was selected to WWE by winning the 2006 Divas Search. The English-born hotness took her dance moves to ECW, where she wowed the WWE Universe as part of the Expose. Before joining WWE, she has been a dancer for the Miami Heat Franchise of National Basketball Association (NBA).
3. AJ Lee
The WWE Divas Championship AJ Lee has a unique and mystifying personality. This bold beauty first introduced herself to the WWE Universe on the third season of WWE NXT. She finished her fight in third place but won many fans with her moves and fighting spirit.
4. Paige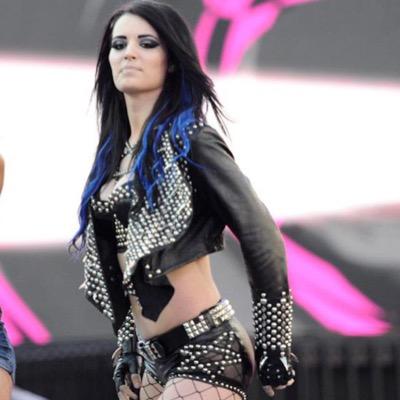 Not only she's at No.4 of the top list of top 10 hottest WWE divas but also the youngest WWE Divas Championship has many records on her name. She is the only Diva to win WWE Divas Championship and NXT Women's Championship. With her pure thinking of fight devotee, Paige stunned everyone by defeating AJ Lee at her debut and winning WWE Diva's Championship
5. Rosa Mendes
The lady made her way to WWE by doing some bold acts. She got the limelight by creating problems for security. After that, she was offered to be a trainee at WWE. Once an intern, and then a manager, Rosa is now a full-fledged competitor.
6. Michelle McCool
McCool is one of the cutest female wrestlers of all time. She has been a two-time WWE Divas Champion and WWE Women's Champion. She started her career after participating in WWE Diva Search in 2004.
7. Candice Michelle
She wrestled as a WWE Diva between 2004 and 2009. She participated in WWE Diva Search in the year 2004 and also became the first 2004 WWE Diva Search contestant to win the title. She also won the WWE Women's Championship by defeating Melinda.
I hope these divas have blown your mind away.Please comment below and share as much as you can if you liked my article.